K / Signature Soft Pouch Black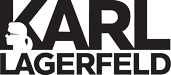 KARL LAGERFELD clutch - chic and elegant
Data makeup bag:
Dimensions: width approx. 28 cm, height approx. 17 cm, depth approx. 5 cm
Weight: approx. 175 g
Color: Black (black)
Material: 50% polyurethane, 50% polyester
Sustainable components: recycled polyester
Scope of delivery: KARL LAGERFELD makeup bag with label
Facilities makeup bag:
makeup bag closes with zipper
The main subject is divided into 2 subjects
In the rear main compartment 1 slide-in compartment
The KARL LAGERFELD logo is clearly visible
KARL LAGERFELD K / Signature Soft Pouch - A clutch for the evening
With this clutch from KARL LAGERFELD you are well equipped for the next evening events. Elegant and chic, the KARL LAGERFELD K / Signature Soft Pouch skilfully complements your look and allows you a glamorous appearance. Inside, you have enough storage space available so that you can carry everything important with you.